We Met with Our Scholars at the Camp!
March 10, 2022, 6:03 p.m.
As part of the 2022 Özdemir BAYRAKTAR National Technology Scholarship Program, we came together in Marmaracık Camping Area to merge with our Instructor-Mentor and Rising Star Scholars. We had a very enjoyable time at the camp we held on March 4-5 with our female scholars. We had the chance to get to know each other better, thanks to the sincere conversations we had around the fire, accompanied by archery, hiking and tea. In addition, during the camp, we were informed about the duties that our teammates will perform within the scope of the Instructor-Mentor and Rising Star Scholarship Programs, which will continue for one year.
In the camp, which was held on March 6 - 7 with our male scholars, we had the opportunity to get to know our scholars closely, while enjoying the fresh air with activities such as volleyball and football tournaments. We gathered energy before the scholarship period, which will be very educational and intense, in the camp where our teammates, who continue their education in different disciplines, feed on each other and develop themselves with social and cultural activities.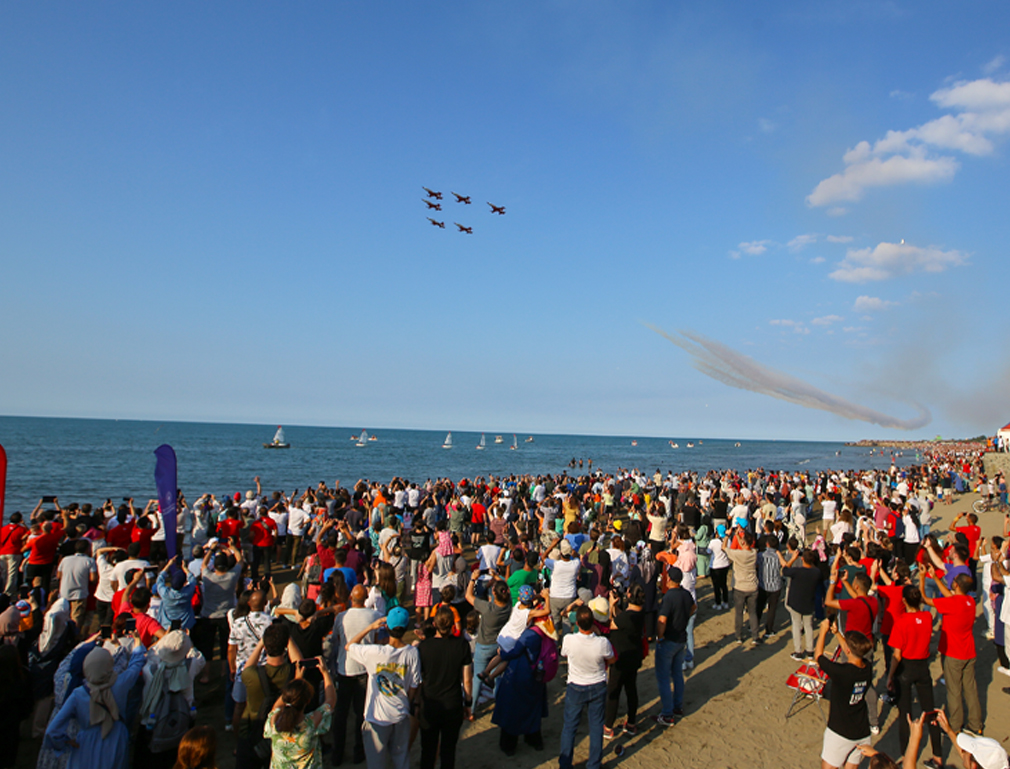 NEWS
Türkiye'nin ayakları yere basmayan tek festivali TEKNOFEST Havacılık, Uzay ve Teknoloji Festivali, beşinci yılında tüm coşkusu ve heyecanıyla bilim ve teknoloji meraklılarını buluşturmaya devam ediyor.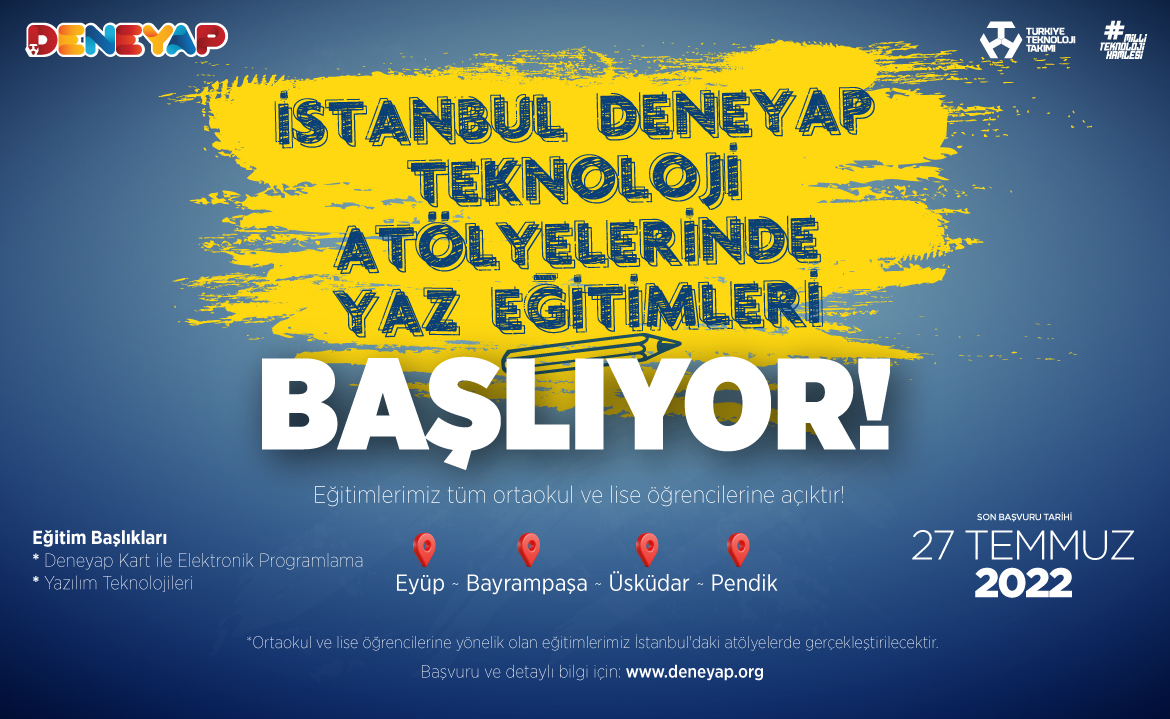 NEWS
Our summer training camps for all students who want to receive education in Deneyap Technology Workshops are starting. Anyone who is studying at the middle and high school level and wants to improve themselves in the field of technology and software can apply.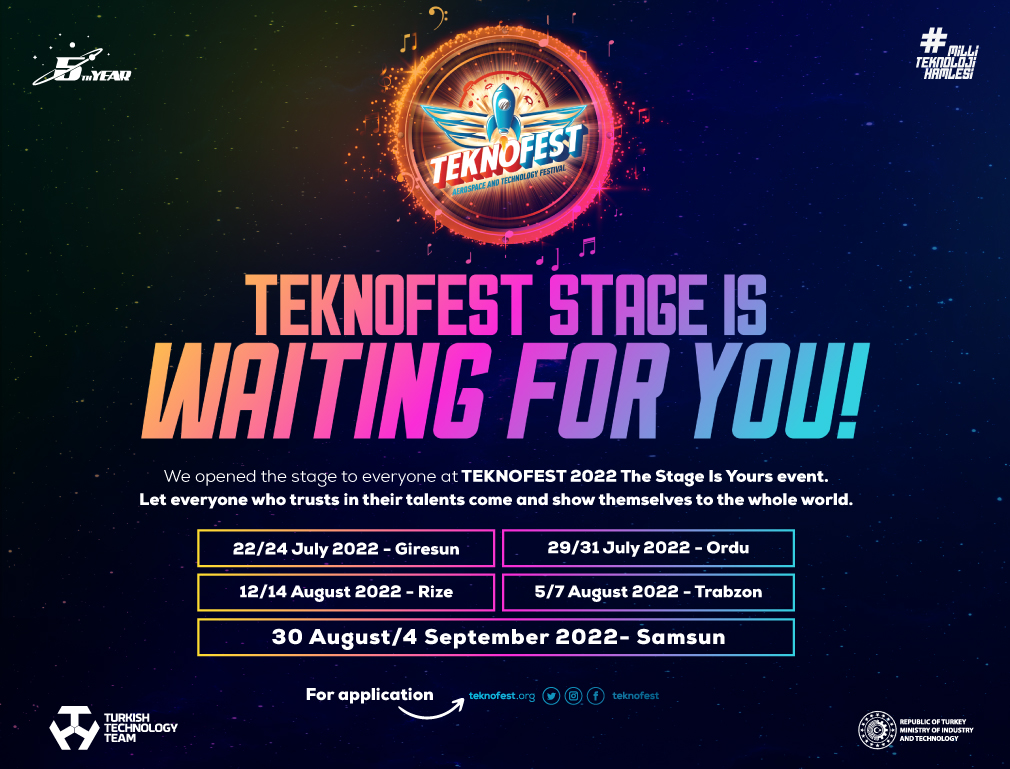 NEWS
The stage is yours at TEKNOFEST Aerospace and Technology Festival, the largest festival of Turkey, which will take place in 2022 in Samsun, in the Black Sea!