We Held Rising Star Scholarship Program Opening Event
On March 2, we held the opening event of the Rising Star Scholarship Program. With the Rising Star Program, we will provide 100 young university talents studying in Istanbul with the opportunity to gain field experience by providing special education opportunities on technology, leadership, project management and the opportunity to take part in Foundation studies for 10 months.
At the opening of the program, our Foundation Manager Ömer KÖKÇAM explained the multiplier effect of our Foundation and the National Technology Initiative to Rising Stars. Then, our coordinators introduced themselves and the projects carried out in the coordinatorships. After the meeting, information was given about the opportunities and process to be provided to Rising Stars within the scope of the program. We had a pleasant time getting to know each other closely during the program where we met with our scholars for the first time. Throughout the event, the excitement and energy of the Rising Stars dominated the hall.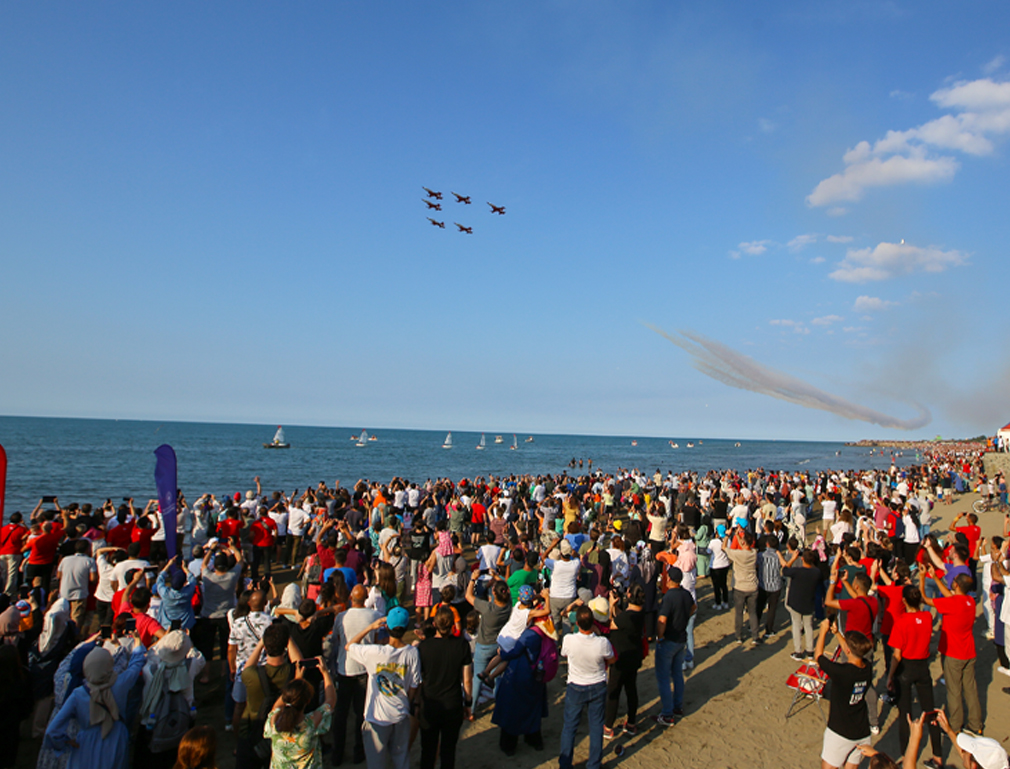 NEWS
Türkiye'nin ayakları yere basmayan tek festivali TEKNOFEST Havacılık, Uzay ve Teknoloji Festivali, beşinci yılında tüm coşkusu ve heyecanıyla bilim ve teknoloji meraklılarını buluşturmaya devam ediyor.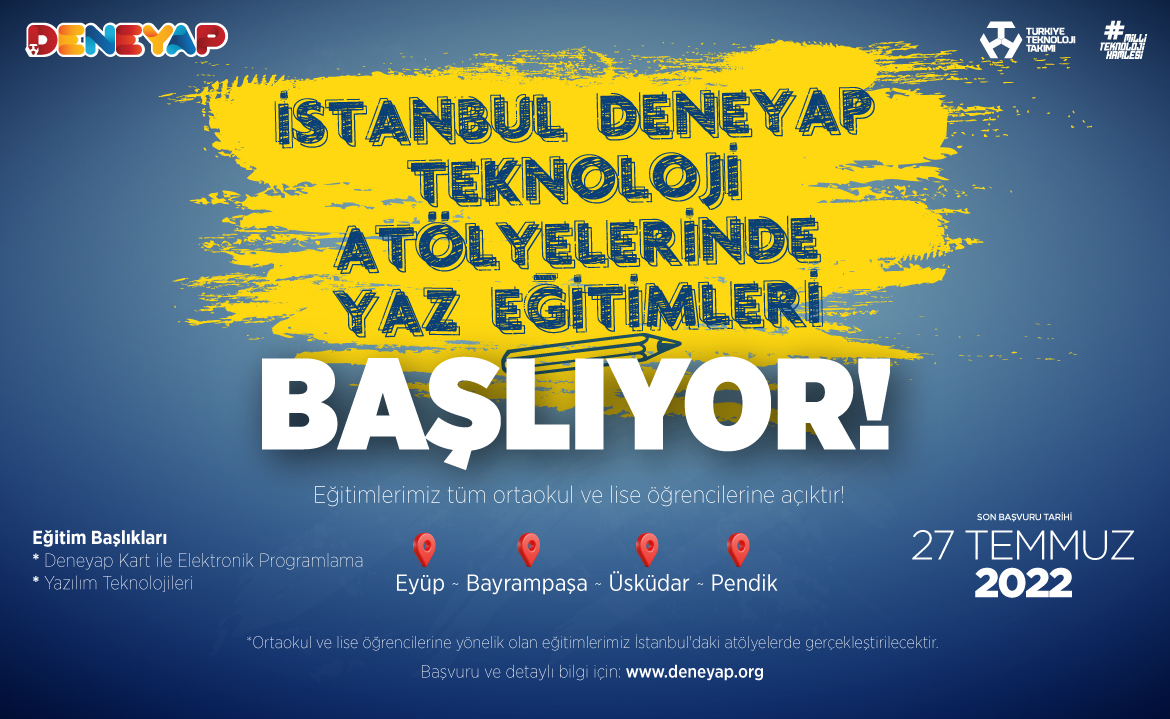 NEWS
Our summer training camps for all students who want to receive education in Deneyap Technology Workshops are starting. Anyone who is studying at the middle and high school level and wants to improve themselves in the field of technology and software can apply.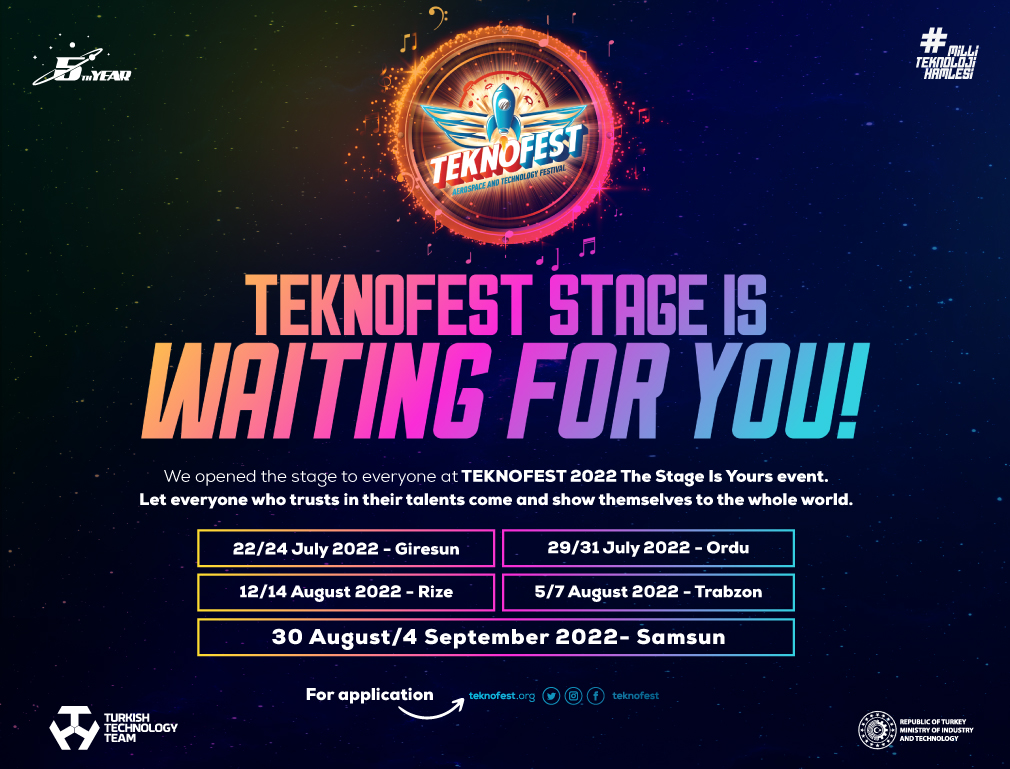 NEWS
The stage is yours at TEKNOFEST Aerospace and Technology Festival, the largest festival of Turkey, which will take place in 2022 in Samsun, in the Black Sea!