Our Underwater Systems Introduction Training Starts!
Oct. 18, 2022, 12:28 p.m.
Are You Ready to Explore Underwater?
Within the scope of T3 Foundation Underwater Systems Introduction Training, Degz Robotics Team, which won the TEKNOFEST Unmanned Underwater Systems Competition shares its story and experiences with young people. If you want to meet the underwater system professionals who contributed to the National Technology Initiative, write your own story in this field and explore underwater with the vehicle you produced, we invite you to this adventure!
With this training, we will recognize the parts used in making an underwater robot and assemble this robot together. In the last week, we will float this robot that we have assembled in the pool.
The 6-week training will take place once a week for each group.
High school, university preparatory and first-year undergraduate students can apply to T3 Underwater Systems Entry Training, which will be held at DENEYAP Technology Workshops in Ümraniye, Üsküdar, Pendik, Avcılar and Eyüp in Istanbul.
Training dates for the groups are as follows;
Group 1: November 7 - November 14 - November 21 - November 28 - December 5 - December 12, 2022
Group 2: November 8- November 15- November 22- November 29 - December 6 - December 13, 2022
Group 3: November 9 - November 16 - November 23 - November 30- December 7 - December 14, 2022
Group 4: November 10 - November 17 - November 24 - December 1 - December 8 - December 15, 2022
Group 5: November 11– November 18 – November 25– December 2– December 9 – December 16, 2022
For application: mth.tc/sualtiegitimi
Deadline for application: October 30, 2022
NEWS
The deadline for TEKNOFEST 2023 applications, where the world's largest technology competitions will be held, has been extended to November 30 following the intense demand.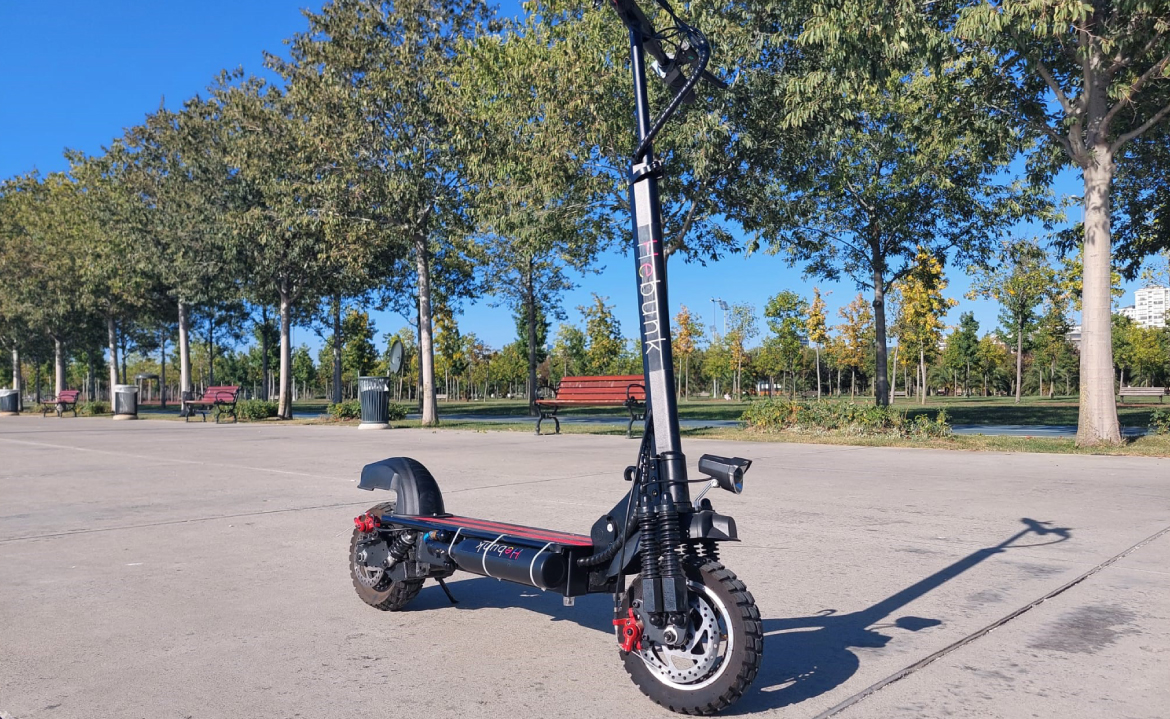 NEWS
HydroBorPEM Fuel Cell Technologies company, founded by our competitors who participated in TEKNOFEST at the Technology For Humanity Competition in 2019, at the University/Graduate level, produces hydrogen batteries for electric vehicles, especially in the automotive sector.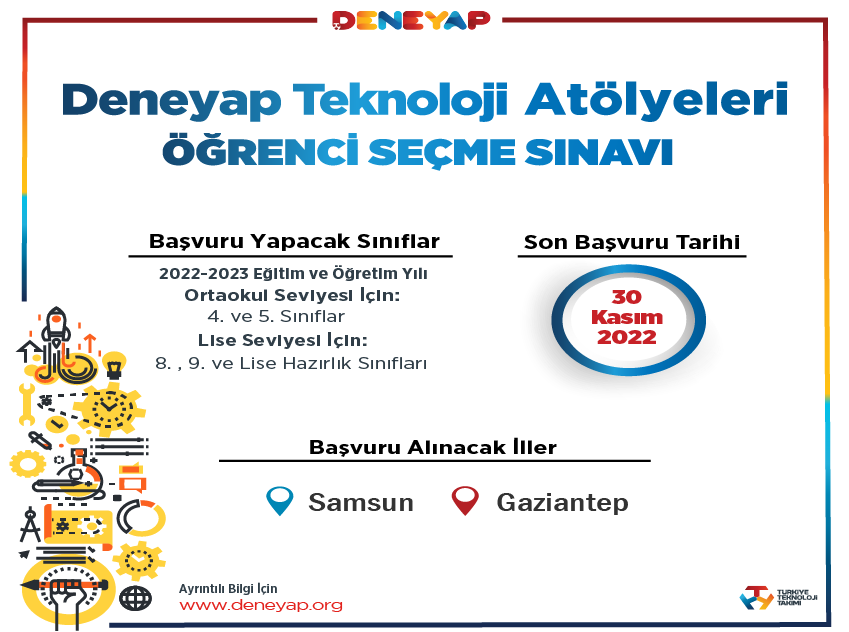 NEWS
New ones are being added to the Deneyap Technology Workshops in Gaziantep and Samsun!
In order to be entitled to receive free technology trainings for 36 months at Deneyap Technology Workshops to be opened, the first stage, e-exam; students in Gaziantep and Samsun provinces studying in the 4th grade, 5th grade, 8th grade, high school preparatory class or 9th grade in the 2022-2023 academic year can apply.