TEKNOFEST Black Sea Technology Competition Application Deadline Extended!
Within the scope of TEKNOFEST Aerospace and Technology Festival, the deadline for the technology competitions, which were held in 40 main competitions and 99 different categories this year, was extended until March 7, upon popular demand from you. All technology-savvy young people, including primary, secondary, high school, university and above, and graduates, can participate in the competitions. You can find detailed information about the deadlines for the competitions on the teknofest.org website.
•Flying Car Competition
•Biotechnology Innovation Competition
•Fighting UAV Competition
•Efficiency Challenge Electric Vehicle Competition
•Robotaxi-Full Scale Autonomous Vehicle Competition
•Jet Engine Design Competition
•Unmanned Underwater Systems Competition
•Agricultural Unmanned Land Vehicle Competition
•Agricultural Technologies Competition
•Unmanned Aerial Vehicle Competition
•Helicopter Design Competition
•Tourism Technologies Competition
•Artificial Intelligence in Health Competition
•Swarm Robots Competition
•Heterogeneous Swarm Simulation Competition
•Vertical Landing Rocket Competition
•Digital Technologies in Industry Competition
•Hyperloop Development Competition
•Artificial Intelligence in Transportation Competition
•Model Satellite Competition

If you want to dominate the skies, work for our future, produce for Turkey, we are waiting for your application!
CLICK HERE to participate in the excitement of TEKNOFEST 2022, which will take place in the Black Sea, and to participate in different technology competitions.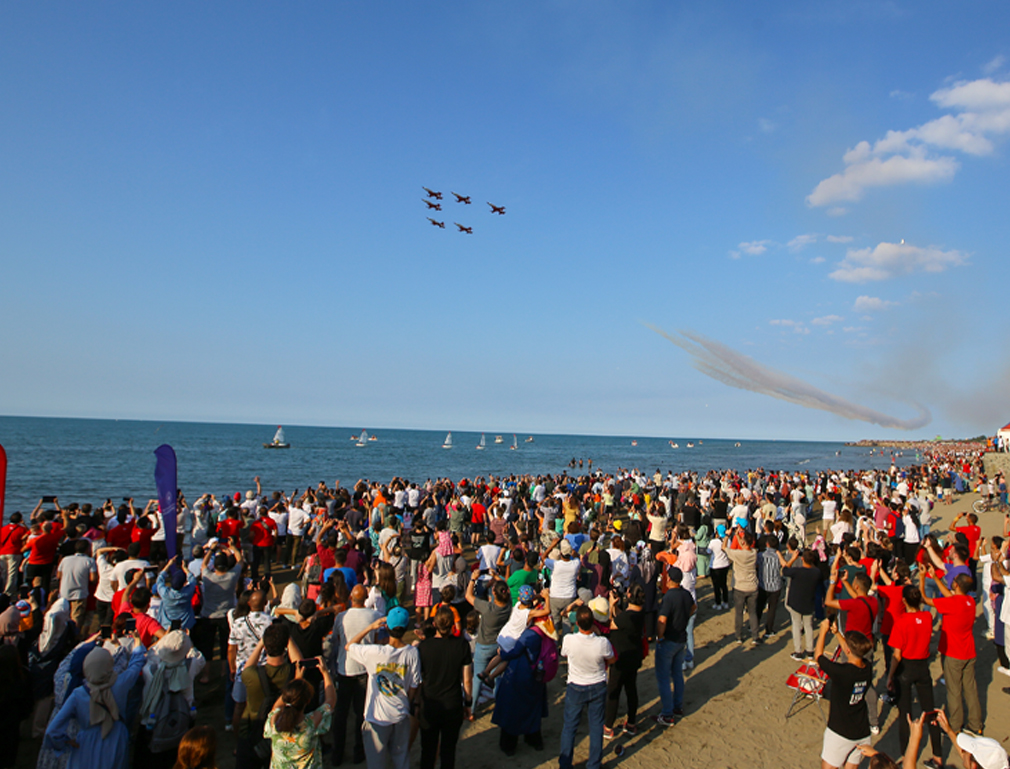 NEWS
Türkiye'nin ayakları yere basmayan tek festivali TEKNOFEST Havacılık, Uzay ve Teknoloji Festivali, beşinci yılında tüm coşkusu ve heyecanıyla bilim ve teknoloji meraklılarını buluşturmaya devam ediyor.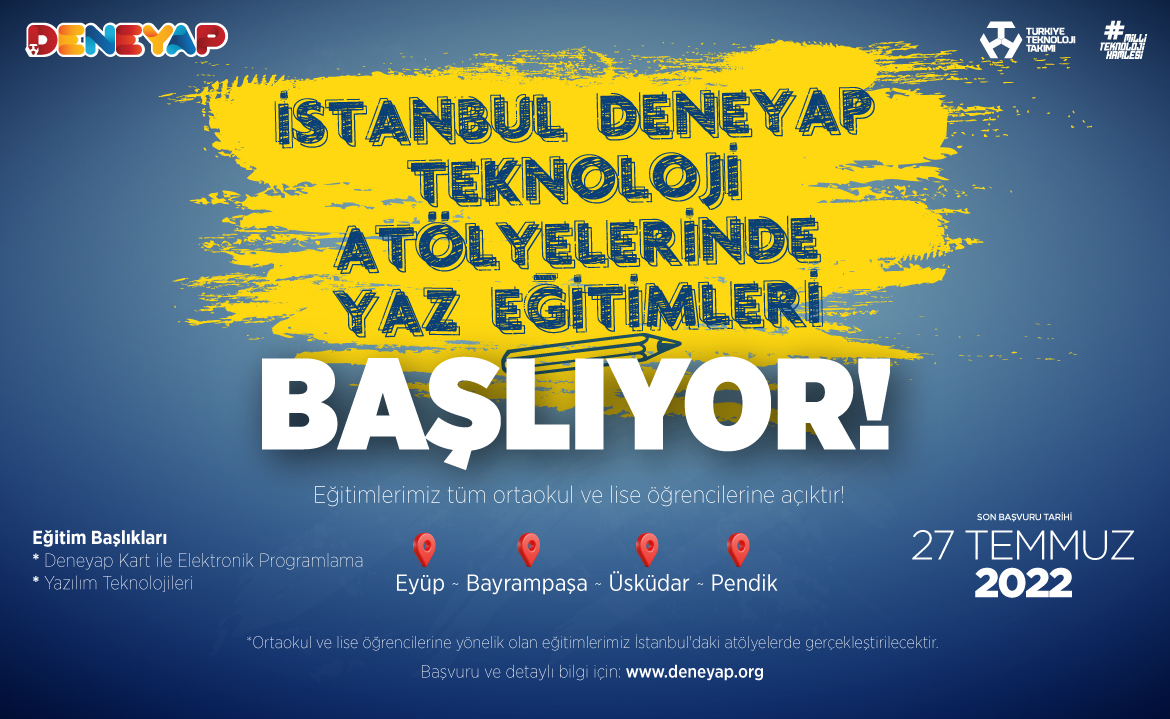 NEWS
Our summer training camps for all students who want to receive education in Deneyap Technology Workshops are starting. Anyone who is studying at the middle and high school level and wants to improve themselves in the field of technology and software can apply.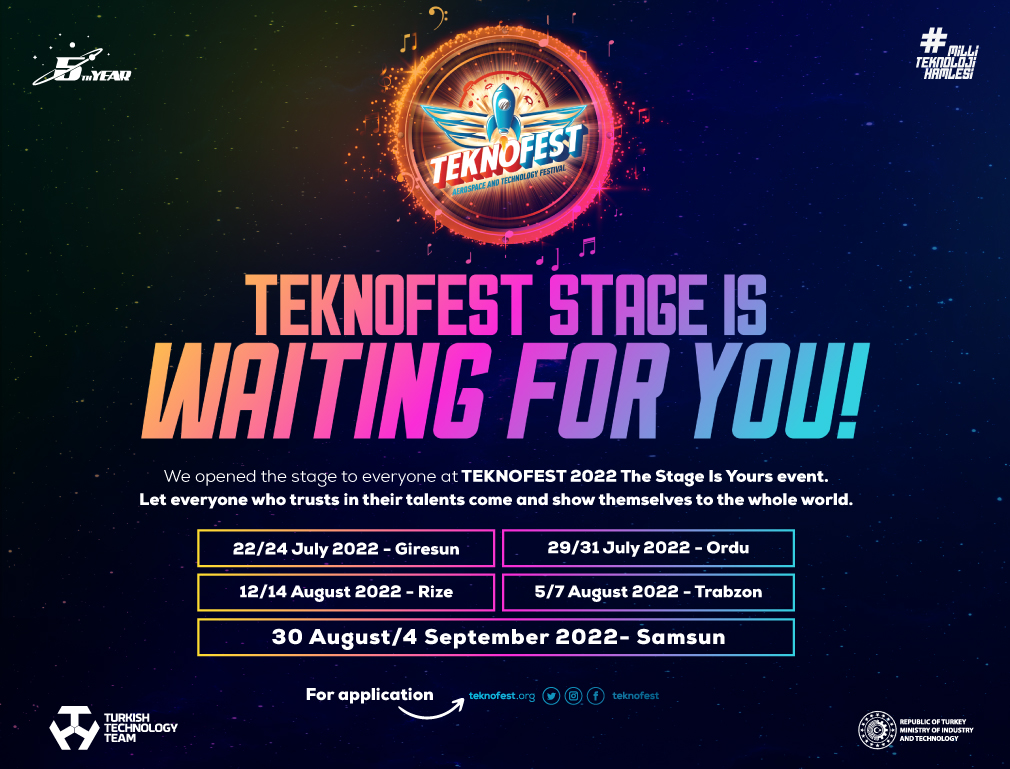 NEWS
The stage is yours at TEKNOFEST Aerospace and Technology Festival, the largest festival of Turkey, which will take place in 2022 in Samsun, in the Black Sea!