Samsun Was The Last Stop of TEKNOFEST Black Sea Wind!
Samsun was the last stop of the TEKNOFEST wind blowing from the north in 2022. TEKNOFEST Black Sea ended with a magnificent six-day festival that took place in Samsun on 30 August - 4 September. The festival, where enthusiasm and excitement never diminished for a moment at Samsun Çarşamba Airport, opened its doors to 900 thousand visitors in 6 days. More than 1 million 250 thousand visitors in total attended TEKNOFEST, which was organized across the Black Sea, based in Samsun.

The presentations of technology competitions, aviation-flight shows, exhibitions, summits, workshops, stage shows, concerts, science and technology-oriented events gave the participants unforgettable moments for 6 days in the giant organization where 100 stakeholders and sponsors and a total of 130 participating companies took part. Fairgrounds where Turkey's leading public and private sector companies exhibit their most innovative products, demonstration flights of the all domestic production National Wings, AKINCI Attack Unmanned Aerial Vehicle (TİHA), Bayraktar TB2, Hürkuş, Atak Helicopter, Gökbey Helicopter, Aksungur and The magnificent aerobatic flights of Turkish Armed Forces F-16 aircraft and Solo Turkish and Turkish Stars carried the festival excitement to the top. "The stage is yours" event and folk dance performances organized as part of the festival gave visitors a pleasant time. In addition to all these, students met with an adventure full of science, technology and space in the competitions and educational workshops held in 7 special thematic areas.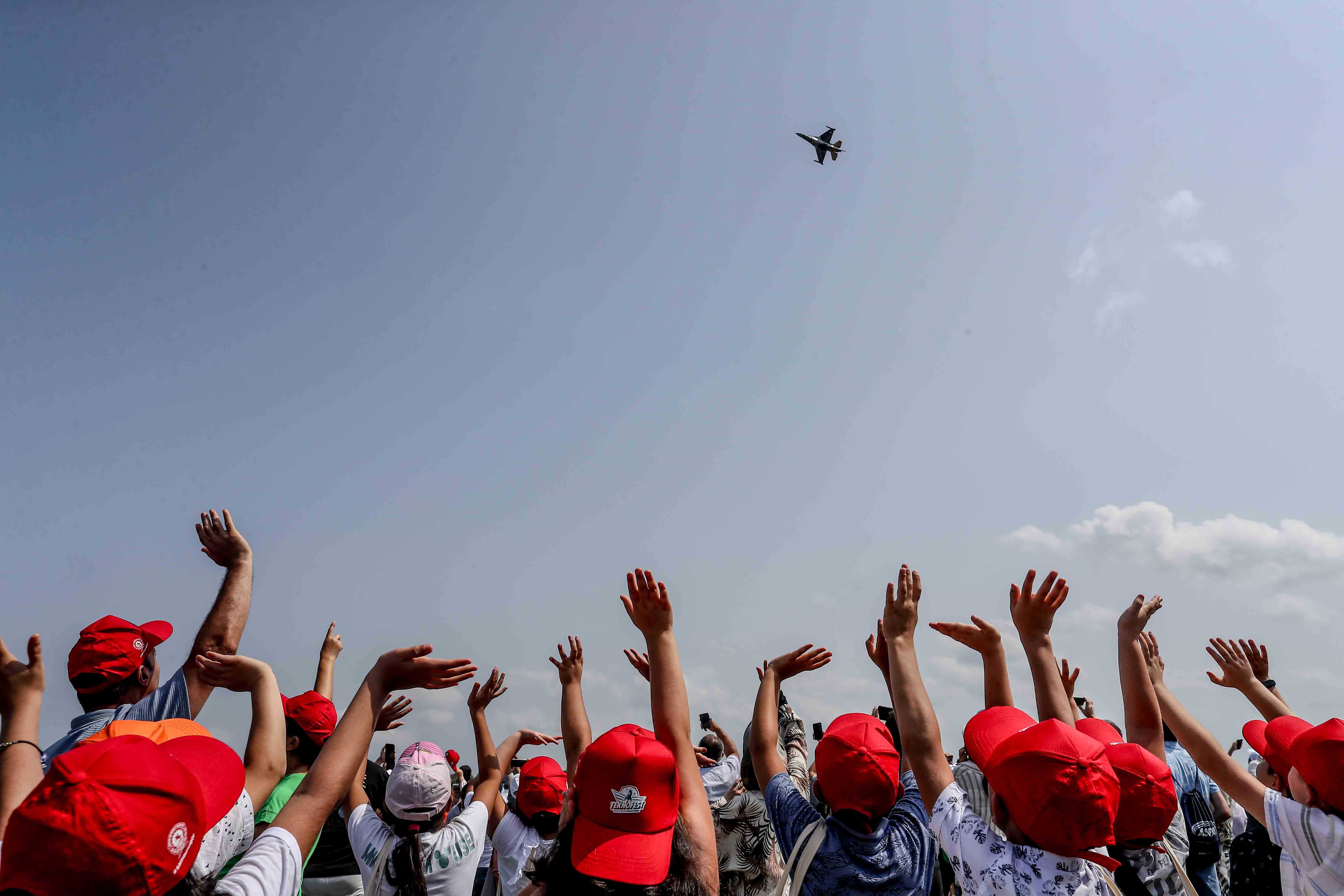 As part of the festival, Refik Anadol's "Memories of Machinery: Space Exhibition", science shows, Rafadan Tayfa show, vertical wind tunnel and virtual reality tunnel attracted great attention from the visitors. Also visitors had the opportunity to closely examine the aircrafts in the static exhibition area, especially BAYRAKTAR MİUS KIZILELMA, which was exhibited for the first time.
TEKNOFEST, which is 5 years old this year, was held in 40 main competitions - 99 different categories. More than 150 thousand teams and more than 600 thousand participants from 81 provinces and 107 countries applied to the competitions. Young people fought hard to make their dreams come true and to be the best. The teams that competed in TEKNOFEST and ranked higher were awarded more than 7 Million TL within the scope of the festival.

The awards of the winners were presented by President Recep Tayyip Erdoğan, as it has been for the past five years. President Recep Tayyip Erdoğan signed our new unmanned fighter aircraft KIZILELMA which were exhibited for the first time within the scope of TEKNOFEST Black Sea and our jet training light attack aircraft HÜRJET, after his speech on the theme of the National Technology Initiative.

The second and third place awards of the technology competitions were presented at the closing ceremony by Chairman of the Board of TEKNOFEST and Chairman of T3 Foundation Board of Trustees Selçuk Bayraktar.

Selçuk Bayraktar stated that "All of our teams that develop projects day and night and then make it to the finals or fail to qualify are champions for us. I would also like to express my gratitude for the support and guidance of our young brothers and sisters, as well as their parents and teachers, on the journey of the National Technology Initiative. The National Technology Initiative will reach its goal and reach its target, not only with the efforts of our youth, but also if it is embraced by our nation with a spirit of mobilization." in his closing speech. Also he added that the climate of TEKNOFEST is a kind of climate that gives hope both for today and for the future.
TEKNOFEST Black Sea ended with a family photo taken on the stage after Chairman of the Board of TEKNOFEST and Chairman of T3 Foundation Board of Trustees Selçuk Bayraktar announced that TEKNOFEST 2023 will be in Istanbul.
NEWS
The deadline for TEKNOFEST 2023 applications, where the world's largest technology competitions will be held, has been extended to November 30 following the intense demand.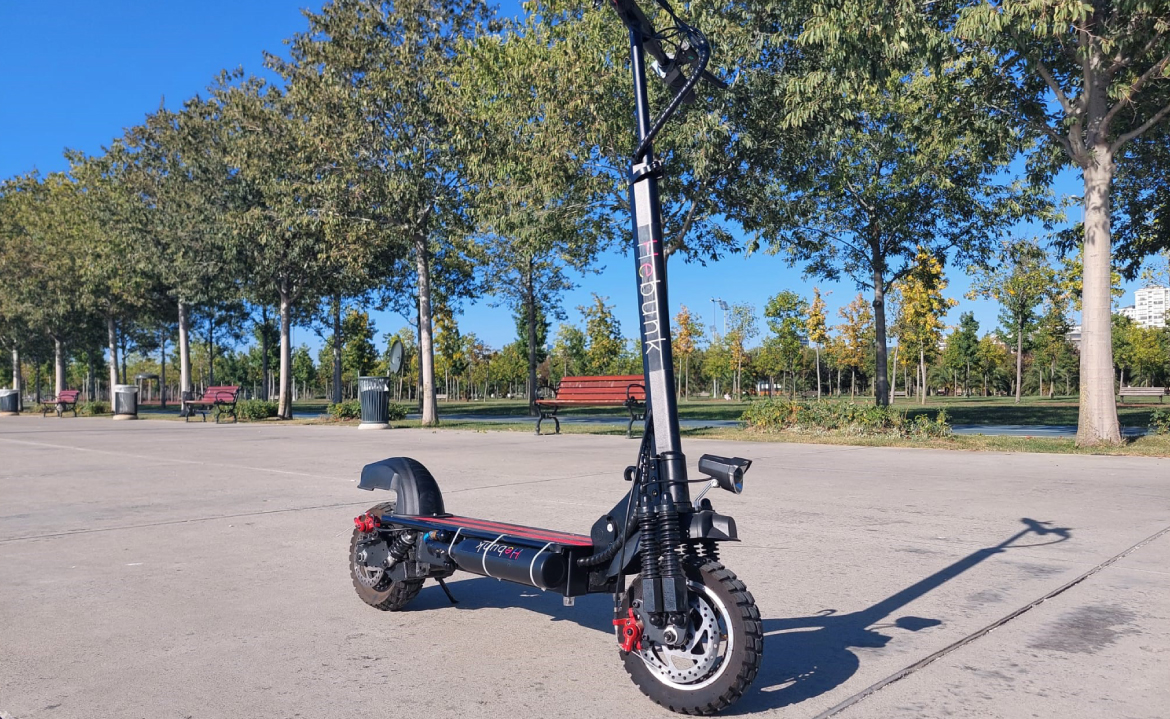 NEWS
HydroBorPEM Fuel Cell Technologies company, founded by our competitors who participated in TEKNOFEST at the Technology For Humanity Competition in 2019, at the University/Graduate level, produces hydrogen batteries for electric vehicles, especially in the automotive sector.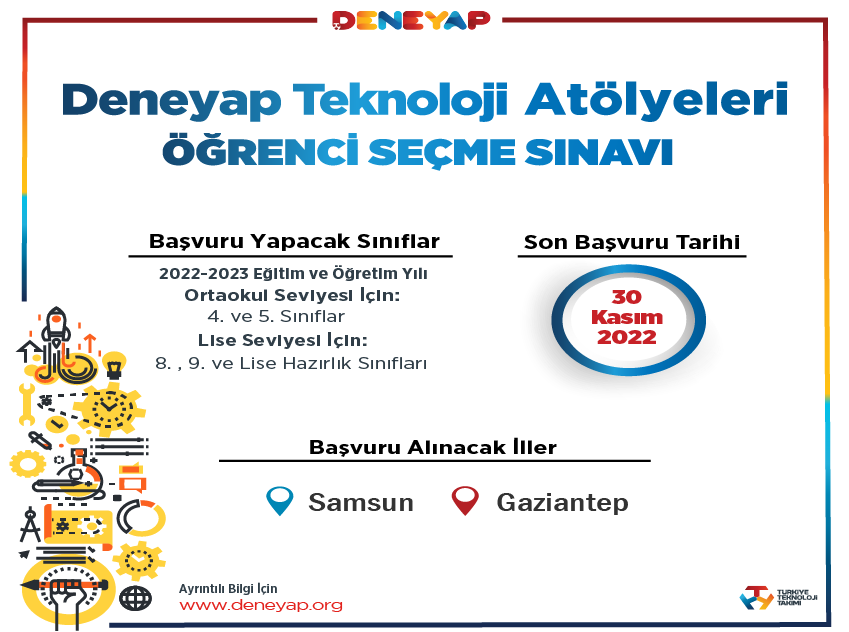 NEWS
New ones are being added to the Deneyap Technology Workshops in Gaziantep and Samsun!
In order to be entitled to receive free technology trainings for 36 months at Deneyap Technology Workshops to be opened, the first stage, e-exam; students in Gaziantep and Samsun provinces studying in the 4th grade, 5th grade, 8th grade, high school preparatory class or 9th grade in the 2022-2023 academic year can apply.