Registration has started for our Material Design Training!
With the Material Design Training we organized as T3 Foundation, the participants will learn the scientific foundations of material design. This training, which is designed to develop the knowledge and skills that may be needed in the training of competent individuals in the field of rapidly changing instructional technologies and material design; It is aimed at people who are interested in design, especially students, teacher candidates and teachers.
Material Design training will take place in 3 courses at intervals, consisting of the following topics:
•Instructional Technologies and Communication
• Teaching Tools and Material Design
•Preparation of Teaching Materials
•Principles of Material Design
Training Dates:
Lesson 1: 25-26 November 2021
Lesson 2: 27-28 November 2021
3rd Lecture: 29-30 November 2021
Project Assignment Deadline: December 3, 2021

Participants who successfully complete all the activities and project assignments in the modules and upload them to the system will be entitled to receive a certificate.

Access Steps to Material Design Training
• Log in by typing your username and password on lms.deneyaponline.org.
•Click on the "Site Home Page" button from the drop-down menu on the left side of the main screen.
•Click on the "Online Trainings" button in the Course Categories section on the screen that appears.
•Select the "Material Design Training" option on the screen that opens and enter the course.
•Click on the setting button in the upper right corner of the screen that opens and select the "Register Me to This Course" option.
You can register for the course by clicking the "Register Me" button on the page that opens. After that, your course registration will be completed.
*Courses will be active in the specified date ranges.

Registration: lms.deneyaponline.org
NEWS
The deadline for TEKNOFEST 2023 applications, where the world's largest technology competitions will be held, has been extended to November 30 following the intense demand.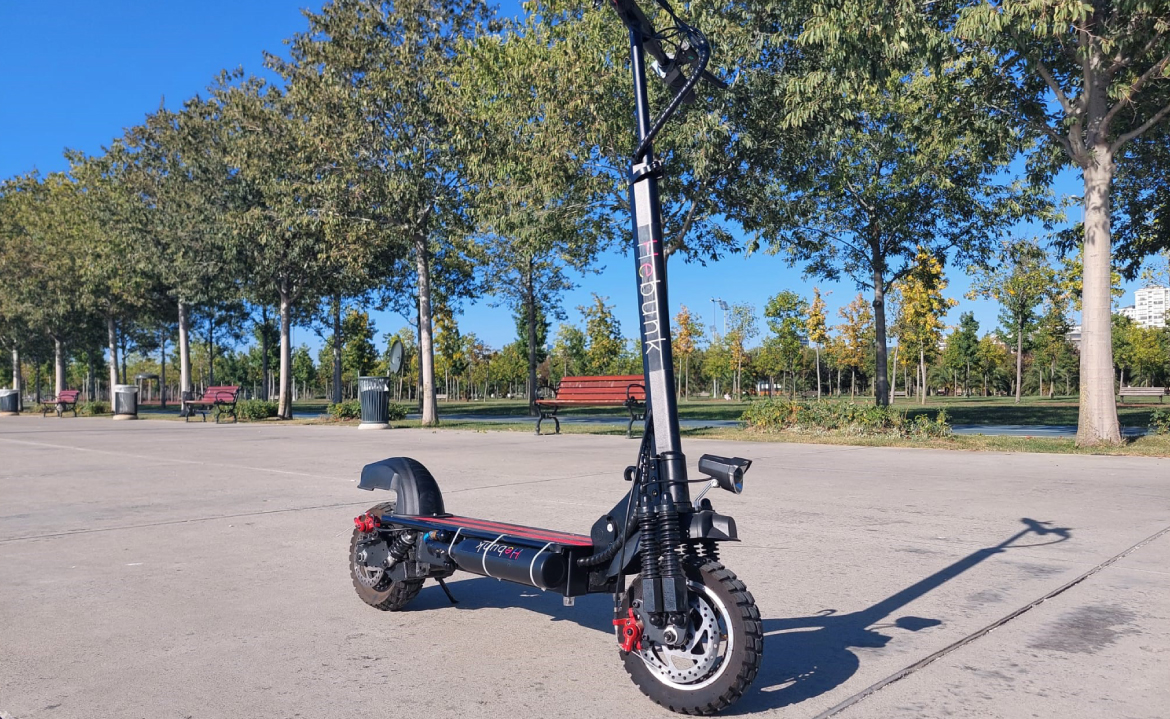 NEWS
HydroBorPEM Fuel Cell Technologies company, founded by our competitors who participated in TEKNOFEST at the Technology For Humanity Competition in 2019, at the University/Graduate level, produces hydrogen batteries for electric vehicles, especially in the automotive sector.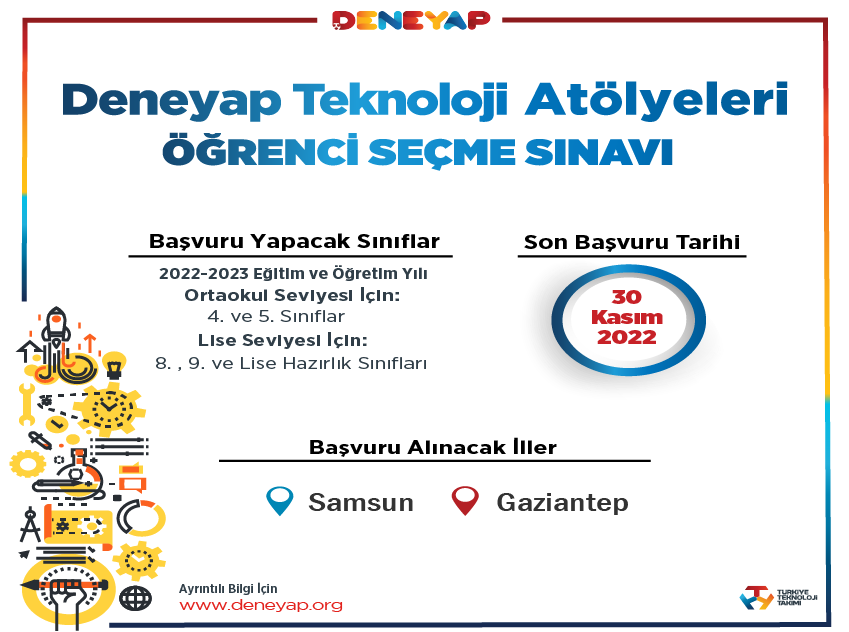 NEWS
New ones are being added to the Deneyap Technology Workshops in Gaziantep and Samsun!
In order to be entitled to receive free technology trainings for 36 months at Deneyap Technology Workshops to be opened, the first stage, e-exam; students in Gaziantep and Samsun provinces studying in the 4th grade, 5th grade, 8th grade, high school preparatory class or 9th grade in the 2022-2023 academic year can apply.