Deneyap Technology Workshops Books Have Been Published!
March 11, 2022, 5:43 p.m.
Deneyap Technology Workshops Books, with their original content that includes today's skills, have been published on deneyapturkiye.org website.
CLICK to access the books prepared separately for secondary and high school levels on the topics of Design and Production, Robotics and Coding, Software Technologies, Electronic Programming and Internet of Things.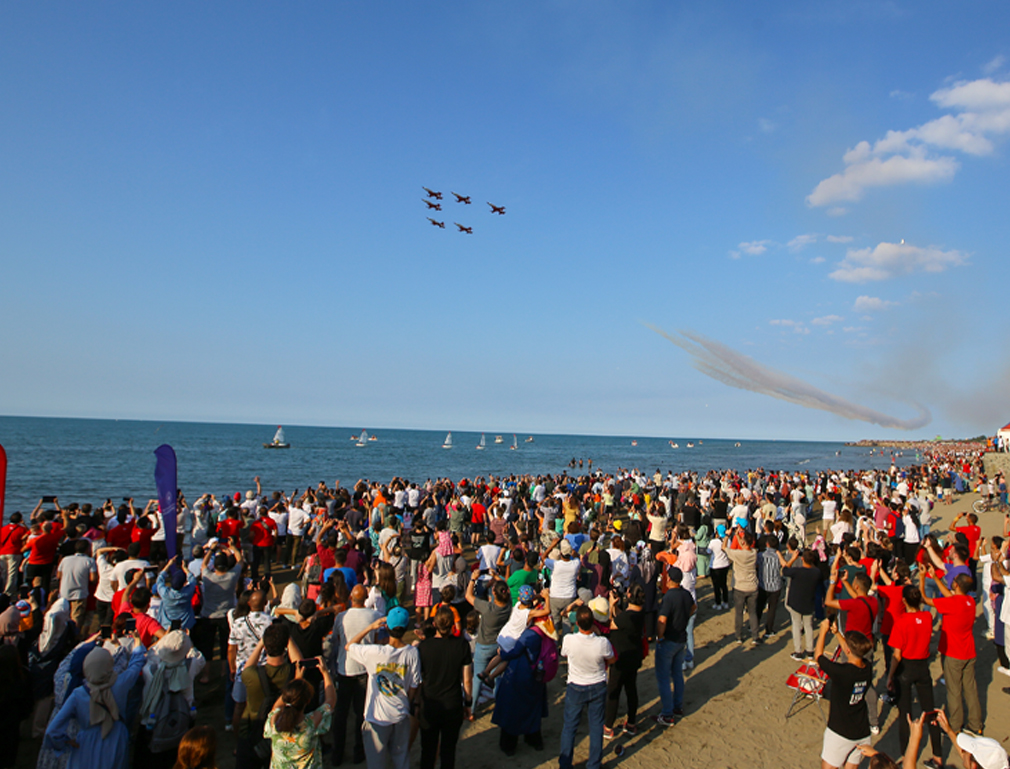 NEWS
Türkiye'nin ayakları yere basmayan tek festivali TEKNOFEST Havacılık, Uzay ve Teknoloji Festivali, beşinci yılında tüm coşkusu ve heyecanıyla bilim ve teknoloji meraklılarını buluşturmaya devam ediyor.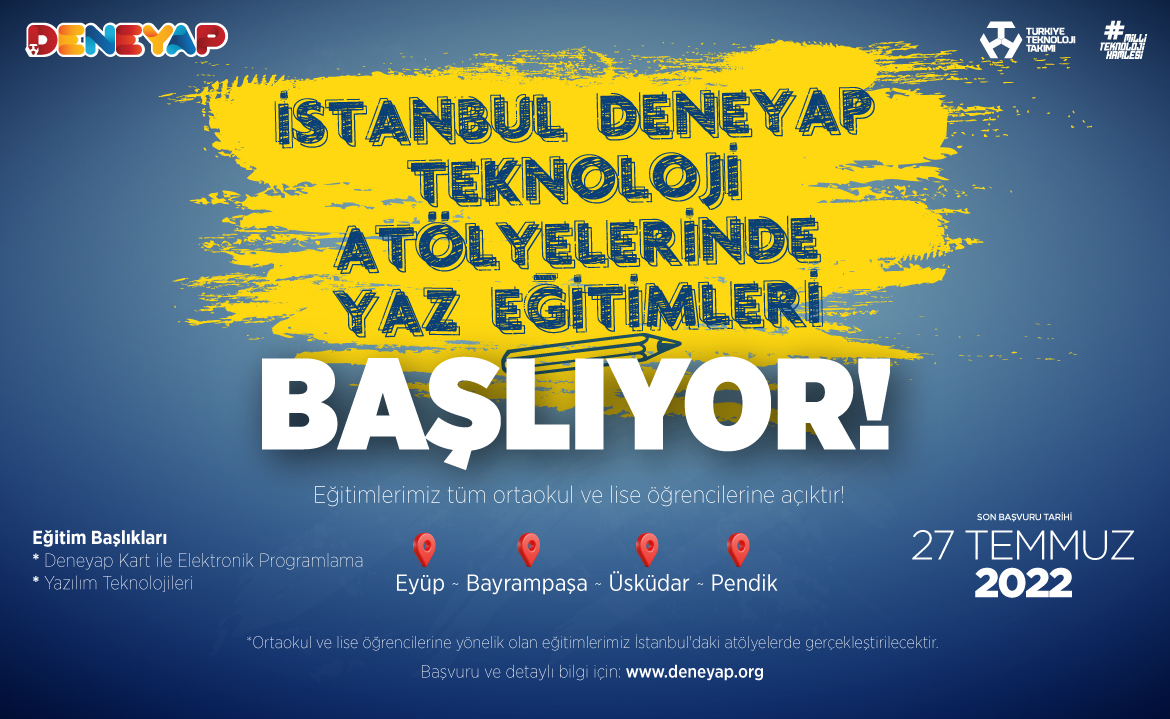 NEWS
Our summer training camps for all students who want to receive education in Deneyap Technology Workshops are starting. Anyone who is studying at the middle and high school level and wants to improve themselves in the field of technology and software can apply.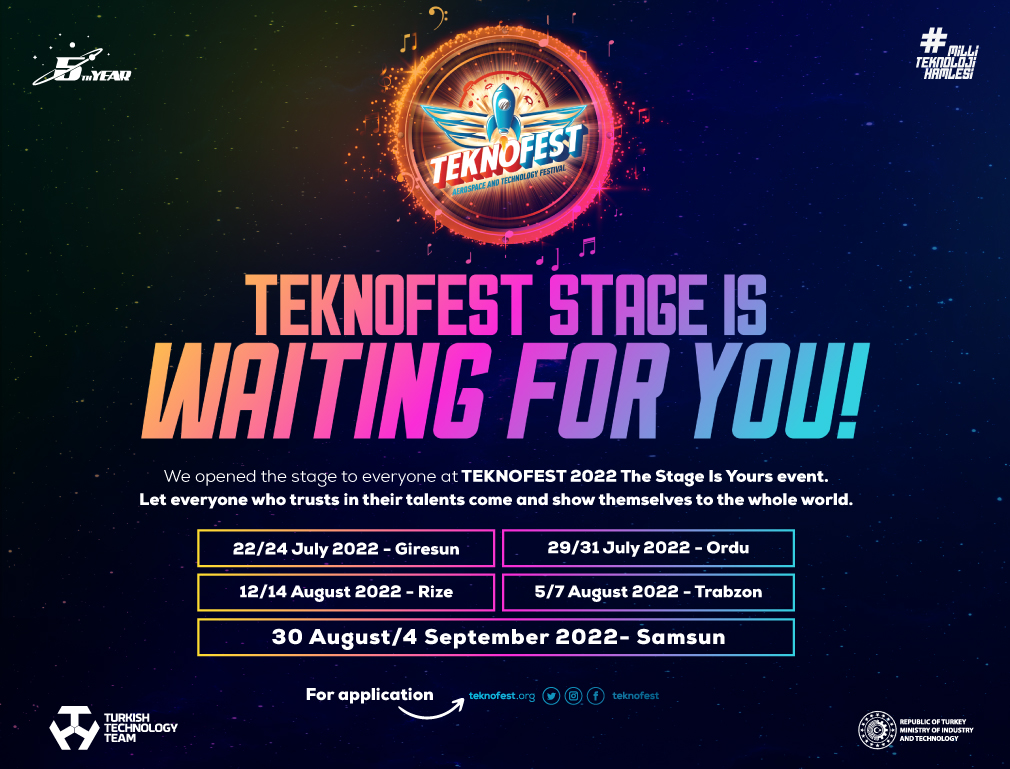 NEWS
The stage is yours at TEKNOFEST Aerospace and Technology Festival, the largest festival of Turkey, which will take place in 2022 in Samsun, in the Black Sea!