GYP Fikir Maratonu Başvuruları Başladı!
Eğitimin Geleceği Fikir Maratonu ile eğitimin geleceğini birlikte belirlemeye var mısın? T3 Girişim Merkezi tarafından düzenlenen Fikir Maratonu için kayıtlar başladı!
Eğitimin geleceğini teknolojiyle şekillendirme, eğitim alanında yaşanan ve yaşanması muhtemel olan sorunlara çözüm bulma ve eğitimi sosyoekonomik düzeyi fark etmeksizin her öğrenci için erişilebilir hale getirmeye katkı sağlama amaçlarıyla düzenlenen maraton, 19-22 Mayıs tarihleri arasında gerçekleşecek.
Maratona katılmak isteyen adayların lise veya üniversite öğrencisi olması ve 3-5 kişilik bir takım ile başvuru yapması gerekmektedir. Bireysel başvurular kabul edilmeyecektir. Maratona katılmaya hak kazanan takımların program süresince etkinliklere katılım sağlaması beklenmektedir. Maratonu başarıyla tamamlayarak dereceye giren ilk 3 takım, Take Off Uluslararası Girişim Zirvesi'nde stant alanı ve mentorluk desteği ile ödüllendirilecektir.
Son Başvuru Tarihi: 16 Mayıs 2021
Detaylı Bilgi ve Başvuru: t3gm.org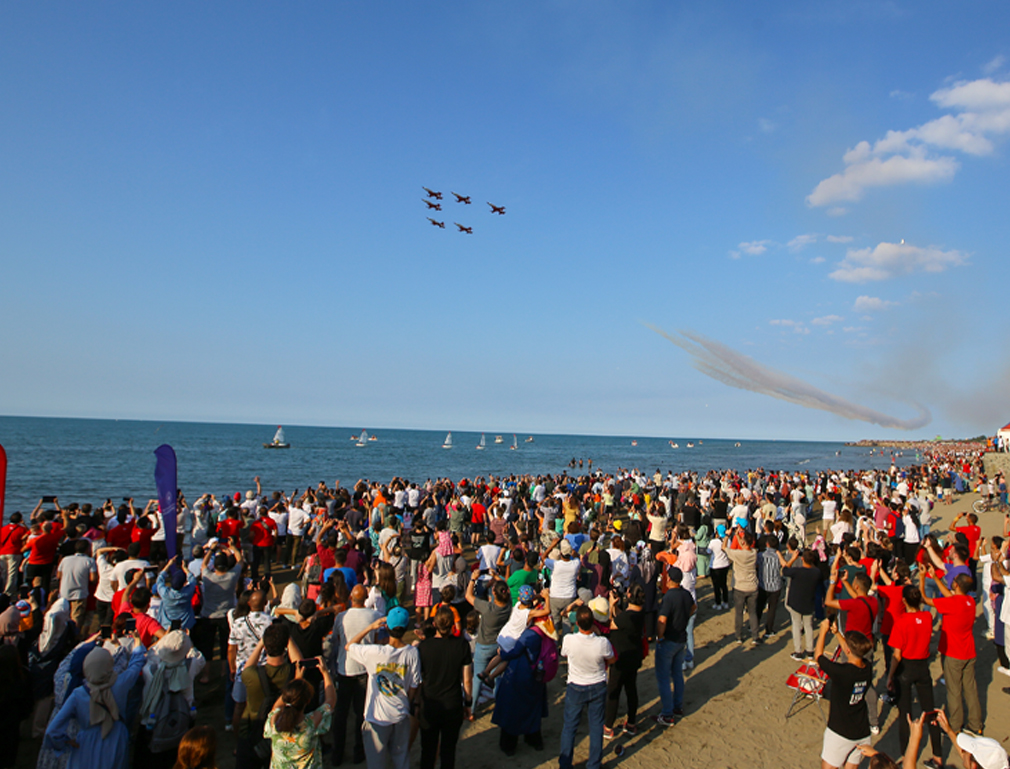 NEWS
Türkiye'nin ayakları yere basmayan tek festivali TEKNOFEST Havacılık, Uzay ve Teknoloji Festivali, beşinci yılında tüm coşkusu ve heyecanıyla bilim ve teknoloji meraklılarını buluşturmaya devam ediyor.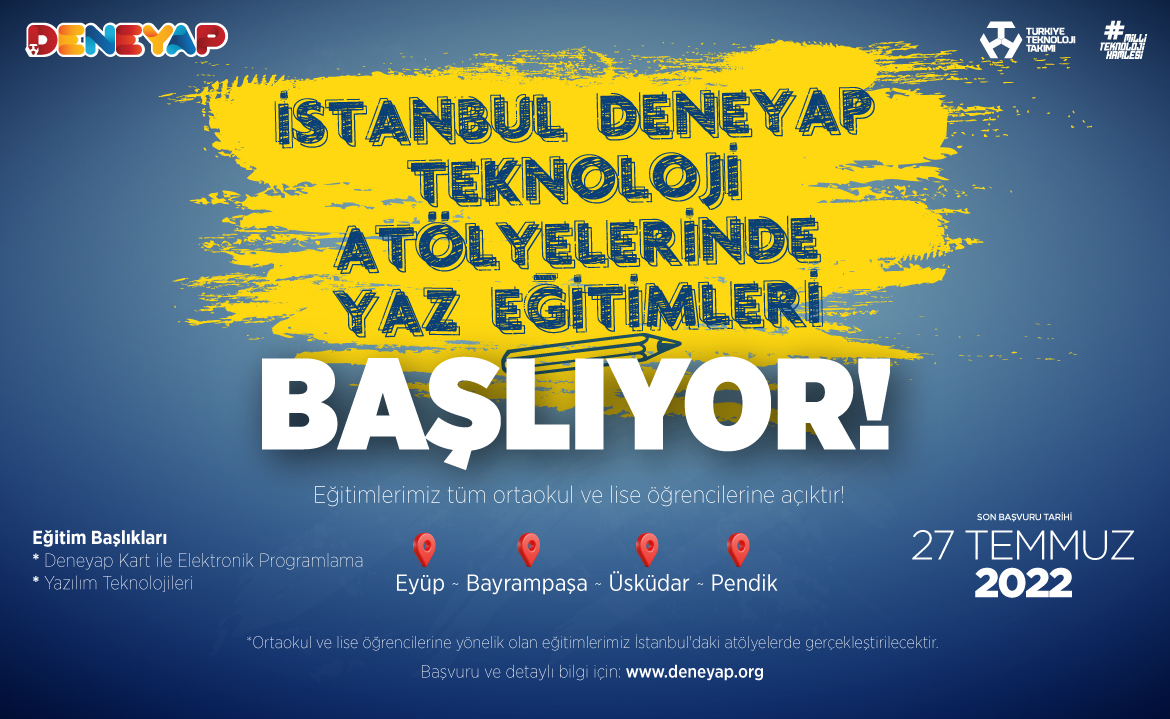 NEWS
Our summer training camps for all students who want to receive education in Deneyap Technology Workshops are starting. Anyone who is studying at the middle and high school level and wants to improve themselves in the field of technology and software can apply.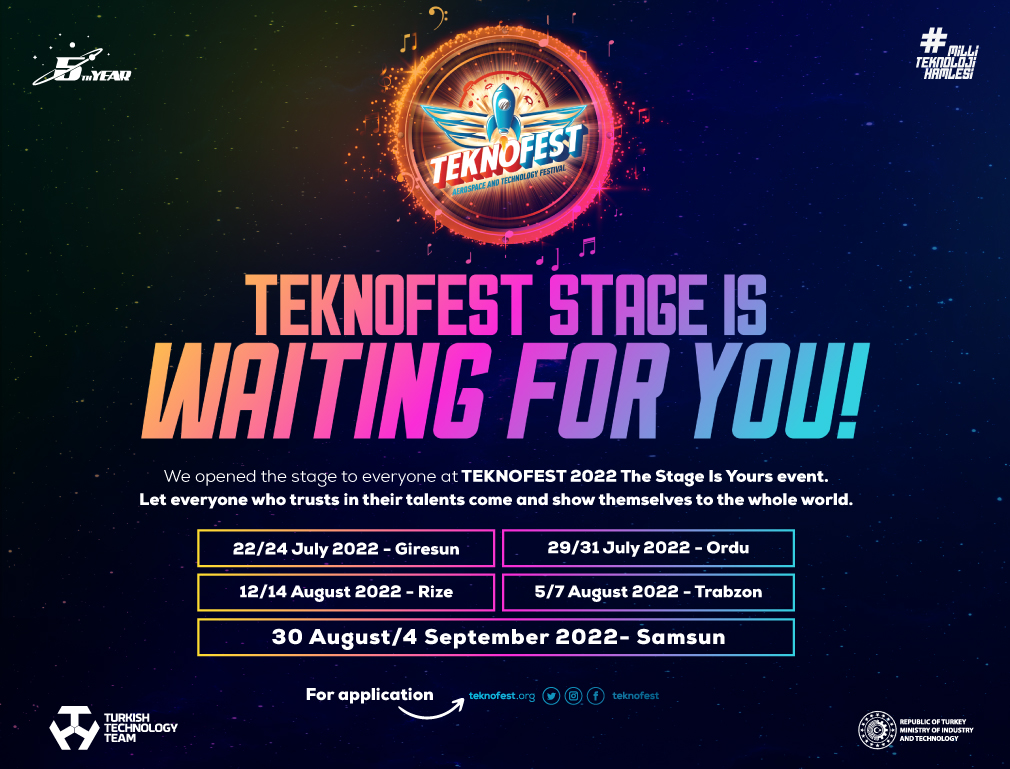 NEWS
The stage is yours at TEKNOFEST Aerospace and Technology Festival, the largest festival of Turkey, which will take place in 2022 in Samsun, in the Black Sea!