Deneyap Kart Sizleri Bekliyor!
April 22, 2021, 10:59 a.m.
Milli Teknoloji Hamlesi yolculuğumuz, gençlerimize ve ülkemize umut olmaya devam ediyor. Tasarımı, teknolojisi, üretimi, markası ve pazarlamasıyla yerli ve milli olan Deneyap Kart artık satışta.
T3 Vakfının desteğiyle, RFTEK adlı yerli teknoloji girişimi tarafından ülkemizin mühendislik kaynakları kullanılarak geliştirilen Deneyap Kart; güçlü işlemcisi, dayanıklı tasarımı ve çok yönlü G/Ç pinleri ile kullanıcılara Elektronik Programlama, Nesnelerin İnterneti (IoT) ve Yapay Zeka alanlarında başlangıç seviyesinden endüstriyel uygulamalara kadar her seviyede projeyi yapabilme imkanı sunuyor.
Elektronik Programlama ve Nesnelerin İnterneti (IoT) ile ilişkili konuların altyapısını aktarmak ve belirli yapay zeka algoritmalarını çalıştırmak amacıyla geliştirilen Deneyap Elektronik Geliştirme Seti; toplumu dijital çağa taşıyacak otonom araçlar, akıllı şehirler, tarım, sağlık, lojistik, enerji, sanayi vb. teknolojik alanlarda projeler geliştirme imkanı sağlıyor.
Kendisi küçük ama marifeti büyük olan bu karta ve kartla ilgili tüm dokümanlara www.deneyapkart.org sitesi üzerinden ulaşabilir, siteye üye olarak kart ile yapmış olduğunuz projeleri sitede paylaşabilir veya diğer kullanıcılar tarafından yapılan projeleri inceleyebilirsiniz.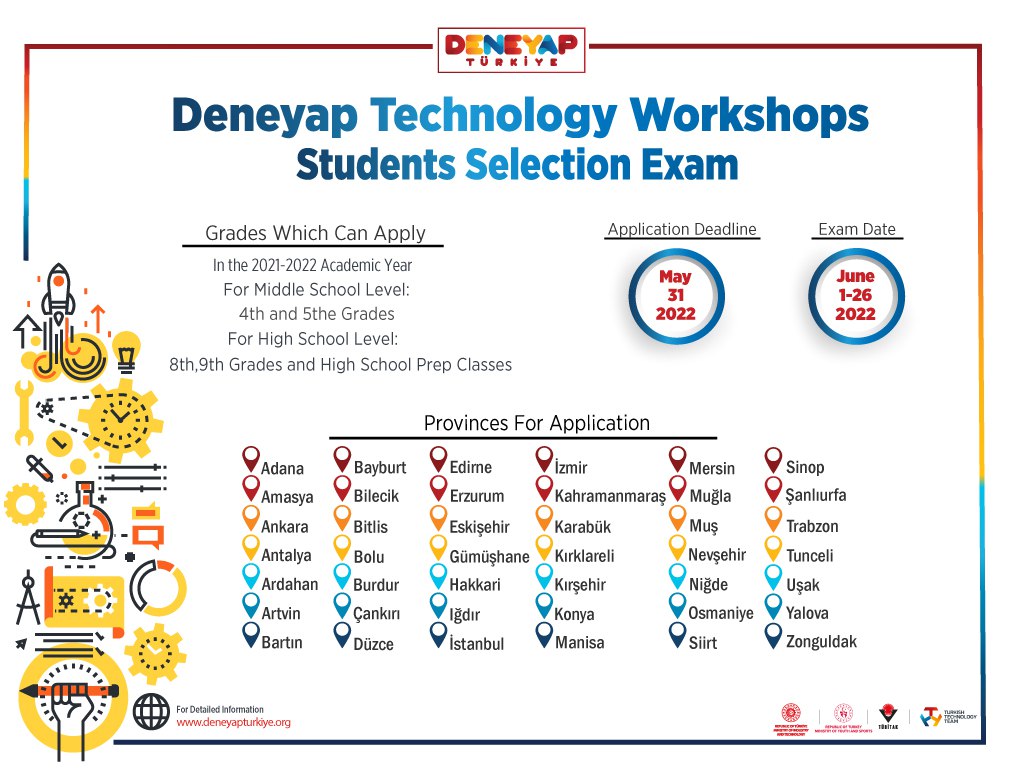 NEWS
Deneyap Technology Workshops are opening in 26 more provinces in the 4th phase and the target of "Deneyap Technology Workshop in 81 provinces" is realized!
April 29, 2022, 3:42 p.m.
NEWS
In the celebrations that continued throughout the week, our students spent a week full of science and entertainment with extraordinary and entertaining activities.
April 25, 2022, 12:59 p.m.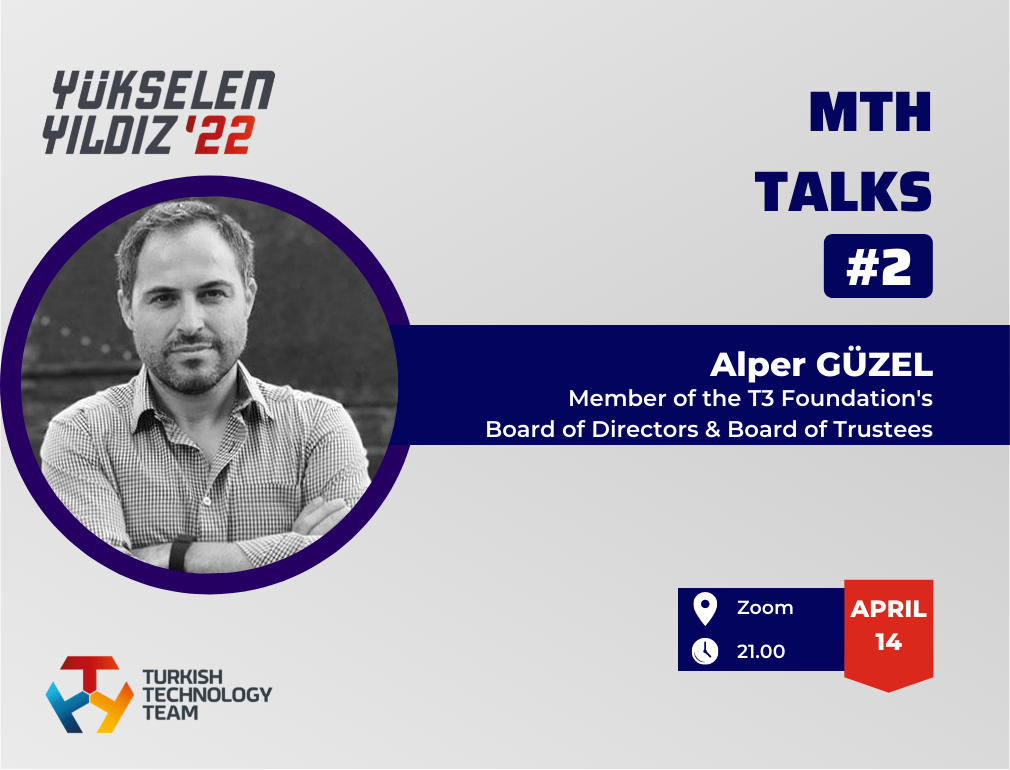 NEWS
As part of the National Technology Initiative Talks, our Rising Stars meet with our Board of Directors and Board of Trustees every month.
April 15, 2022, 1:48 p.m.