Deneyap Kart Sizleri Bekliyor!
April 22, 2021, 10:59 a.m.
Milli Teknoloji Hamlesi yolculuğumuz, gençlerimize ve ülkemize umut olmaya devam ediyor. Tasarımı, teknolojisi, üretimi, markası ve pazarlamasıyla yerli ve milli olan Deneyap Kart artık satışta.
T3 Vakfının desteğiyle, RFTEK adlı yerli teknoloji girişimi tarafından ülkemizin mühendislik kaynakları kullanılarak geliştirilen Deneyap Kart; güçlü işlemcisi, dayanıklı tasarımı ve çok yönlü G/Ç pinleri ile kullanıcılara Elektronik Programlama, Nesnelerin İnterneti (IoT) ve Yapay Zeka alanlarında başlangıç seviyesinden endüstriyel uygulamalara kadar her seviyede projeyi yapabilme imkanı sunuyor.
Elektronik Programlama ve Nesnelerin İnterneti (IoT) ile ilişkili konuların altyapısını aktarmak ve belirli yapay zeka algoritmalarını çalıştırmak amacıyla geliştirilen Deneyap Elektronik Geliştirme Seti; toplumu dijital çağa taşıyacak otonom araçlar, akıllı şehirler, tarım, sağlık, lojistik, enerji, sanayi vb. teknolojik alanlarda projeler geliştirme imkanı sağlıyor.
Kendisi küçük ama marifeti büyük olan bu karta ve kartla ilgili tüm dokümanlara www.deneyapkart.org sitesi üzerinden ulaşabilir, siteye üye olarak kart ile yapmış olduğunuz projeleri sitede paylaşabilir veya diğer kullanıcılar tarafından yapılan projeleri inceleyebilirsiniz.


NEWS
The deadline for TEKNOFEST 2023 applications, where the world's largest technology competitions will be held, has been extended to November 30 following the intense demand.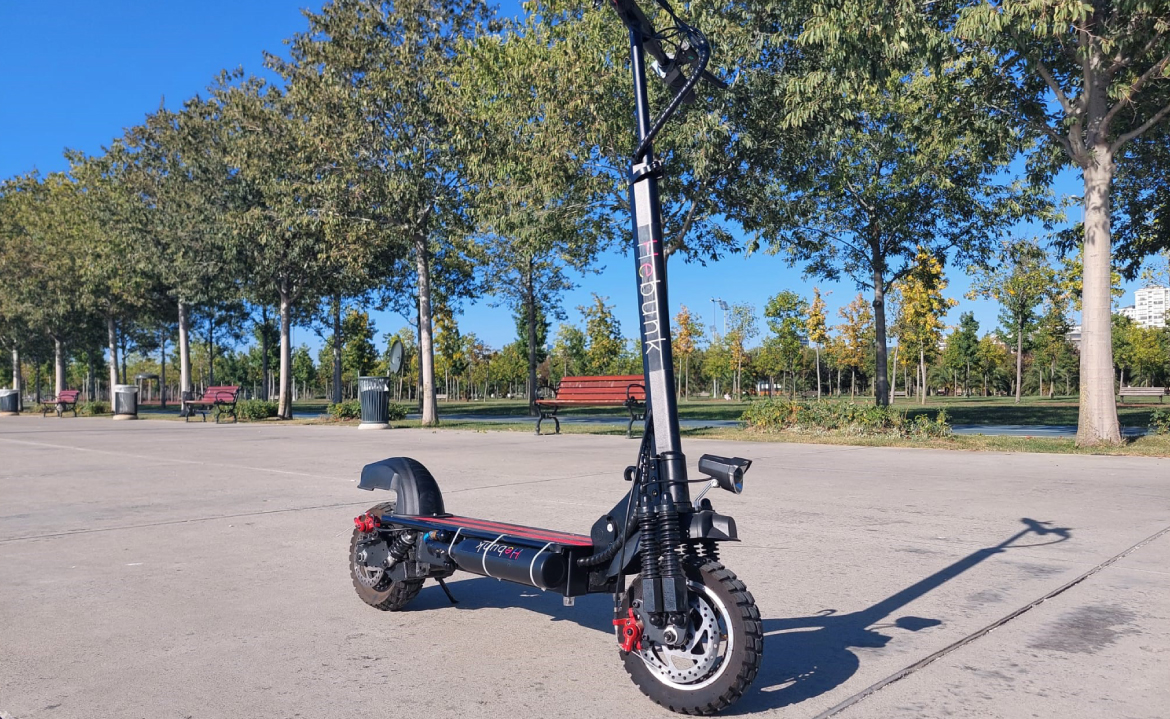 NEWS
HydroBorPEM Fuel Cell Technologies company, founded by our competitors who participated in TEKNOFEST at the Technology For Humanity Competition in 2019, at the University/Graduate level, produces hydrogen batteries for electric vehicles, especially in the automotive sector.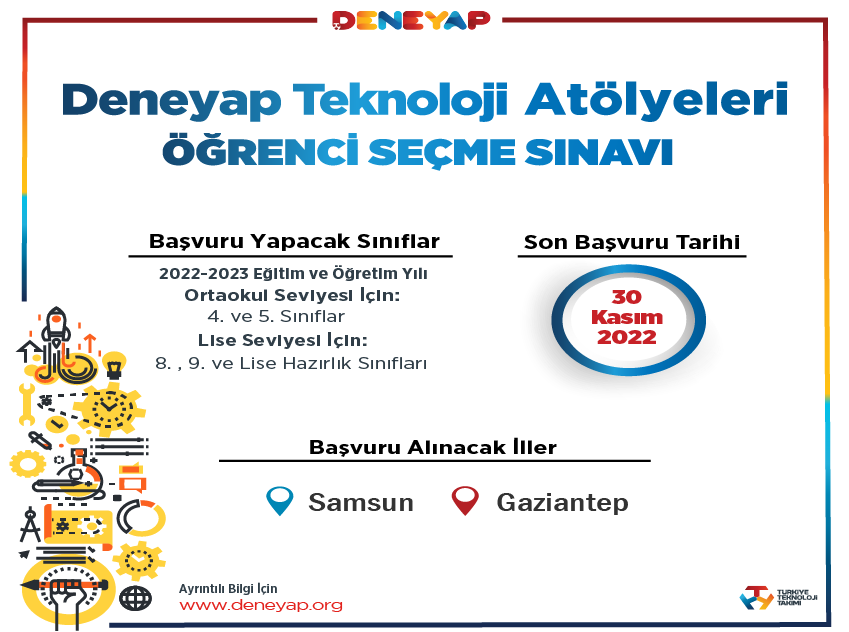 NEWS
New ones are being added to the Deneyap Technology Workshops in Gaziantep and Samsun!
In order to be entitled to receive free technology trainings for 36 months at Deneyap Technology Workshops to be opened, the first stage, e-exam; students in Gaziantep and Samsun provinces studying in the 4th grade, 5th grade, 8th grade, high school preparatory class or 9th grade in the 2022-2023 academic year can apply.