Deneyap Teknoloji Atölyeleri Eğitmenlerini Arıyor!
June 24, 2021, 10:59 a.m.
Ülkemizin kalkınması için Milli Teknoloji Hamlesi'nin itici gücünü oluşturacak, teknoloji üretme yetkinliği yüksek genç bireyler yetiştiren Deneyap Teknoloji Atölyelerimiz ile eğitim almaya hak kazanan öğrencilerimize 11 farklı başlıkta 36 ay süreli ücretsiz teknoloji eğitimleri vermeye devam ediyoruz. Deneyap Teknoloji Atölyelerimizi 81 ile yaymayı hedeflediğimiz planın 3. fazında 27 ilde daha açılacak olan Deneyap Teknoloji Atölyeleri için hazırlıklarımızı sürdürüyoruz.
Yeni açılacak olan Deneyap Teknoloji Atölyelerinde Tasarım & Üretim, Robotik & Kodlama ve Elektronik Programlama & Nesnelerin İnterneti dersleri için eğitmenlik başvuru süreci başladı! Ortaokul ve lise seviyesindeki öğrencilerimizin yarının teknolojisini üretme ve Milli Teknoloji Hamlesi'ni gerçekleştirme yolculuğunda yanlarında olup bu teknoloji takımının bir parçası olmak ister misiniz? Siz eğitmenlerimizin, geleceğin güçlü ve üreten Türkiye'si için en önemli paydaşlarımızdan olduğunuzu biliyor ve başvurularınızı bekliyoruz!
Eğitmenlik Başvurusu Alınacak İller:
Ankara, Aksaray, Aydın, Balıkesir, Batman, Bingöl, Bursa, Denizli, Diyarbakır, Erzincan, Giresun, Hatay, İstanbul, Karaman, Kars, Kayseri, Kırıkkale, Kilis, Kocaeli, Kütahya, Mardin, Mersin, Ordu, Sivas, Şırnak, Tekirdağ ve Van

Son Başvuru Tarihi: 25 Temmuz 2021

Detaylı Bilgi ve Başvuru: www.deneyapturkiye.org
NEWS
The deadline for TEKNOFEST 2023 applications, where the world's largest technology competitions will be held, has been extended to November 30 following the intense demand.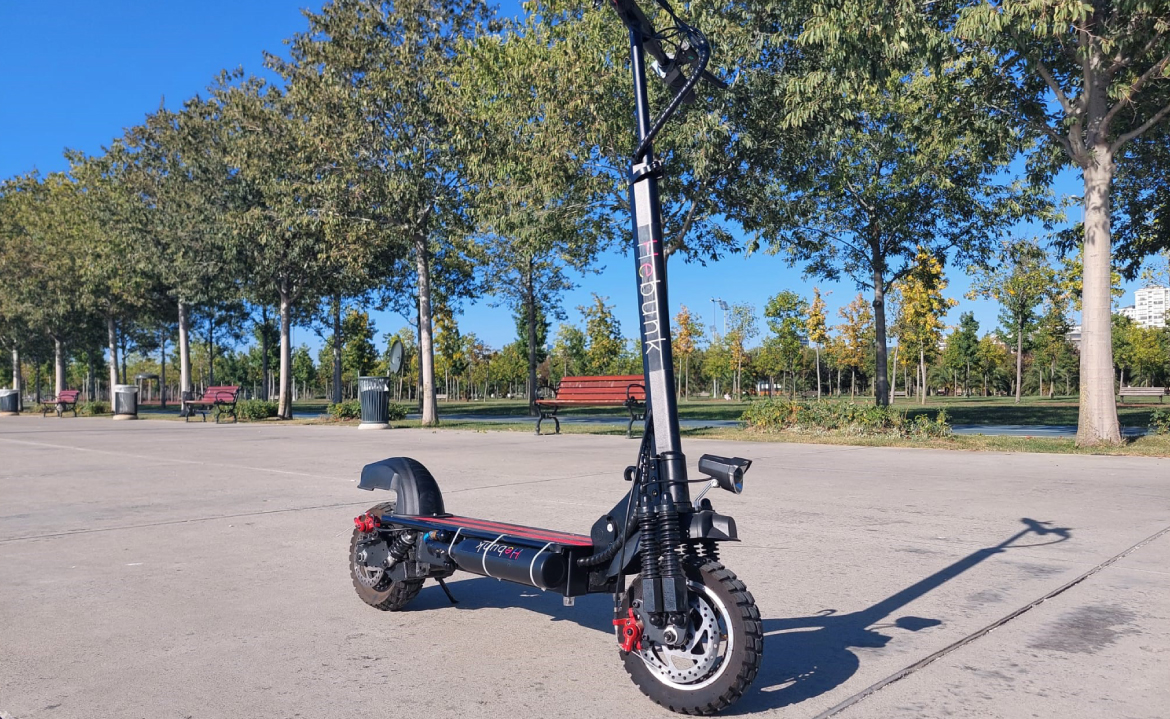 NEWS
HydroBorPEM Fuel Cell Technologies company, founded by our competitors who participated in TEKNOFEST at the Technology For Humanity Competition in 2019, at the University/Graduate level, produces hydrogen batteries for electric vehicles, especially in the automotive sector.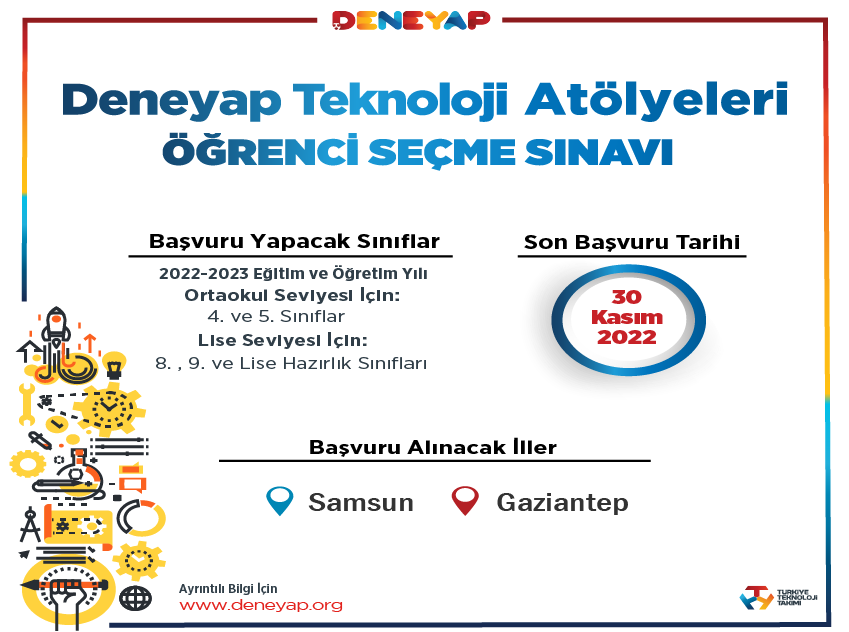 NEWS
New ones are being added to the Deneyap Technology Workshops in Gaziantep and Samsun!
In order to be entitled to receive free technology trainings for 36 months at Deneyap Technology Workshops to be opened, the first stage, e-exam; students in Gaziantep and Samsun provinces studying in the 4th grade, 5th grade, 8th grade, high school preparatory class or 9th grade in the 2022-2023 academic year can apply.